I was in my local Target today, which is the worst place in the city to shop for cosmetics, but as it turns out, they had a small display of Target Exclusive Revlon Custom Eyes eyeshadow Palettes. I love these shadows so I had to grab one. The Custom Eyes palettes generally have a great mix of colors and fabulous pigmentation. (You should skip the peachy one unless your skin is very dark because it doesn't show up at all on lighter skin and the pigment is lacking.)

Look at this pretty pretty PRETTY palette:




The black is very heavily pigmented. I imagine it's to be used as a liner so be aware of this and dip into it accordingly. The gold, white and brown all have a little bit of sparkle. The taupe shade will be the perfect color for a wash on my lids. I really love the Revlon Custom Eyes palettes and I can't imagine I'll love this any less.

I took quick swatches so you could see it. It's out for part of the display Revlon does every year for Fashion's Night Out to celebrate New York Fashion Week, so it won't be around for long.




I'm editing this post to add some pictures of myself wearing it just to give you a little idea of what you can do with it.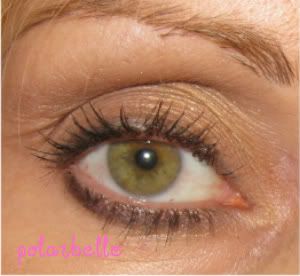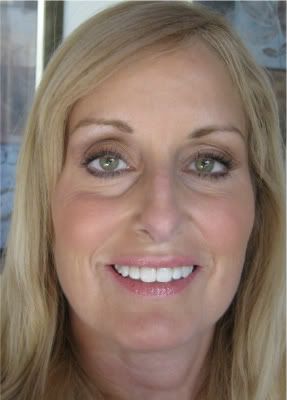 (Also wearing Mac bronzer in Pink Power MSF, and Mac Shy Girl blush. I was wearing a Peach Dior lipgloss, even tho my lips look plummy in the picture.)

Have you tried the Revlon palettes? Which is your favorite? (I have blogged Rich Temptations at this location.)