If you purchase anything from Dior, be sure to save your receipts!! There is a program called Dior Diva that is a rewards program for shopping Dior products. One Dior Diva point is rewarded per each dollar spent with varying levels of rewards, each offering a different collection of Dior items. The receipts collected need to be within a twelve month time frame and once you have enough for the reward you wish, send them in! Signing up is Free!!! This program doesn't cost you anything and actually rewards you for money you're spending already.


I recently got my second Dior Diva box. It was pretty amazing. A big white box arrives at the door...you know the kind where you start making excuses and saying "I swear I didn't order anything"? Yeah, THAT kind of box!! Drool worthy. Inside is a nice thank you from Dior.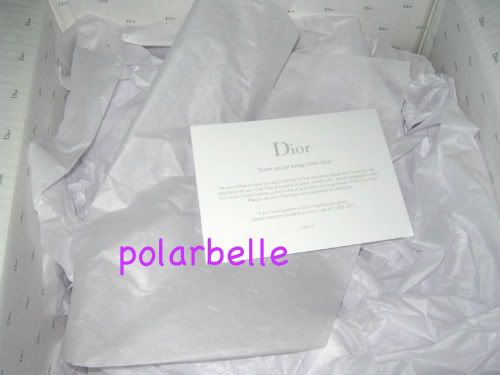 Push away the tissue and wow, it looks like a present!! You know I like getting little presents. (Quick, someone forward this post to my husband!!)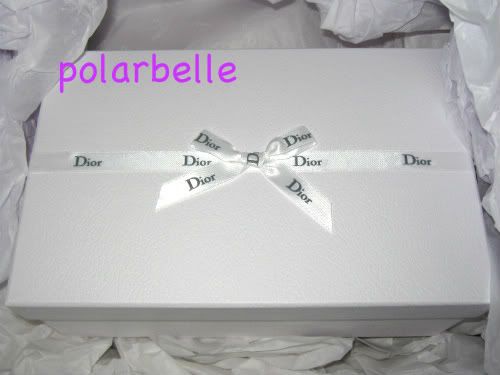 Inside this nice sturdy box, (which would look great on a vanity holding some of those lovely cosmetics), is several items. On the left is a full 1 ounce size of Dior Capture Totale One Essential Skin Boosting Super Serum. This size retails for $95!!! This serum helps to detoxify skin and when applied before any other skincare product, boosts the efficacy of the other products, extending their benefit.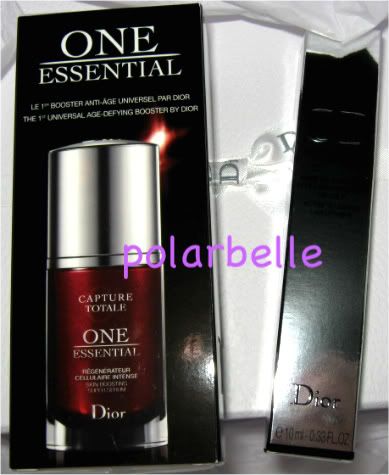 Pictured to the right of the One Essential is a full sized DiorShow Maximizer Lash Plumping Serum. This product retails for $28. It is a serum that you put on lashes morning and evening and it extends the life of a lash as well as the length. It's a serum lash primer and like the One Essential, is a product I use and enjoy.

Next in the box is this makeup bag. Guess what's inside it.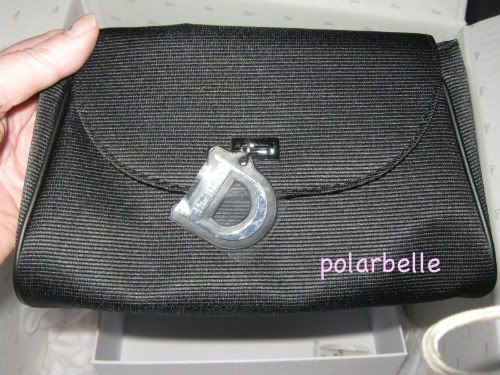 BRUSHES!!!! I'm a total fiend for good brushes! They are my weakness.



Dior makes some awesome brushes! They all come in a velveteen pouch and have a hard plastic shealth that protects the bristles. Pretty impressive way to keep the vital utensils in top shape until they arrive to you. I'm going to cover them individually so that you can get a better look. First up is a full sized foundation brush, retail value $34.

Full sized blush brush; retail value $48.



Next is the Dior Backstage Medium Eyeshadow Brush. This brush sells for $27. This one reminds me SO much of my beloved Mac 246, (discontinued). I have the large sized shadow brush and I love it!



This level of reward also includes the Backstage Lip Brush. This brush retails for $22 and is self-covered! Hoorah!



Last is a spoolie brow brush. It sells for $20. I used to keep old mascara wands and clean them off for this purpose. Now, I have a spoolie brow brush on the end of my Dior Brow Styler, which is all I need for brows now. It is the easiest, most effectively perfect eye brow pencil ever.



I really appreciate that Dior has provided this program as a reward for purchases I would have made anyway. It's just so darned cheery to receive a box full of full-sized top quality items. I've provided links for you from Nordstrom for your ease to check out the products but you can also find Dior on Sephora or Dior.com, and just about most major top department stores. (I have an affiliate relationship with Nordstrom. Please see my disclosure policies for more information).

This is by far the best shopping reward I've ever received. Thanks, Dior!! Catch ya next reward level!