While reading through posts of the day from my favorite bloggers one day, I came across the cutest little item posted by Polish Insomniac. It looked pretty cute and was a great value, so I ordered it from Sephora. Dude, it's even cuter in real life.


There is an option to purchase the blush by itself for $14 but for just $6 more, you get the additional two lip glazes. I liked the look of both colors and the value so I opted for the set. So let's take a look, shall we? First we have closeups of the blush palette closed and open and then I'll show you swatches.




I swatched each color individually and the furthest right swatch is a blend of all three colors together. There is enough space in the palette that you can use the colors seperately or you can blend them together.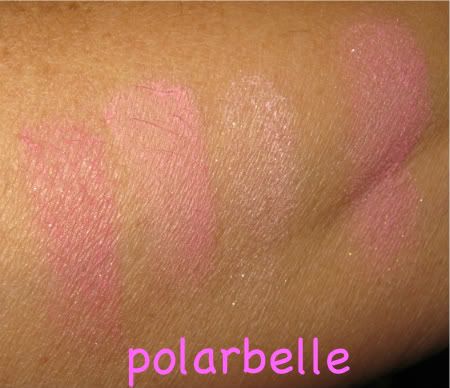 The blush palette contains 6.2 gr of product and the lip glazes are 1.5 ml each and housed in the click-pen type of applicator. I love them both. They are, from left to right, Pinkle Twinkle and Bubble Gum.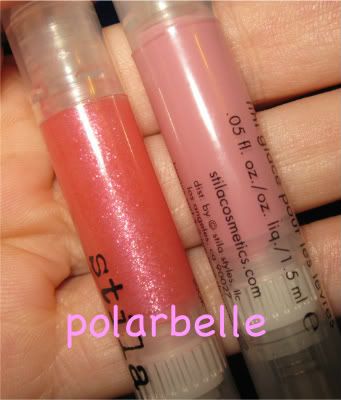 And in the swatches, Bubble Gum is on top with Pinkle Twinkle on the bottom.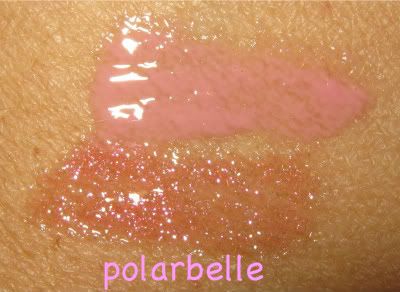 Don't you think this set is just so cute, especially with Valentine's Day coming up? And right now, there are a bazillion special offer codes for Sephora so my box came packed with samples. And that's the way, uh huh, uh huh, I like it! So I thank you, Jessika, for the preview that made me order this cute little set!

One little note: This set is an ONLINE Sephora ONLY set. (The link is provided for your ease of ordering. I make no commission by providing the link.)

*edited 2/10/12 to add a picture in use* Here is a photo on a nearly makeup-less day where I'm wearing just foundation, mascara and the Stila Love At First Blush Set. I used the bottom two colors on the cheeks along the cheekbone, just underneath the crest of the bone. Along the top of the cheekbone and down on the front half of the apples, I used the top highlighter shade.

On the lips are Bubble Gum as a base color and a little bit of Pinkle Twinkle to make it sparkle. Sorry for the lack of any coverups or highlighters...it's all raw me! And Stila!