So last week, I was chomping at the bit for a couple of nail polishes. First, I was stalking the Dior counter waiting for the Summer Croisette Collection to come in. I finally got my grubby little mitts on the coral nail polish called Bikini. It's a nice medium depth coral that soothed my savage coral appetite. It has those special Dior tiny micro-shimmers that you don't really see with the naked eye, but add to the polish so that it doesn't look real flat.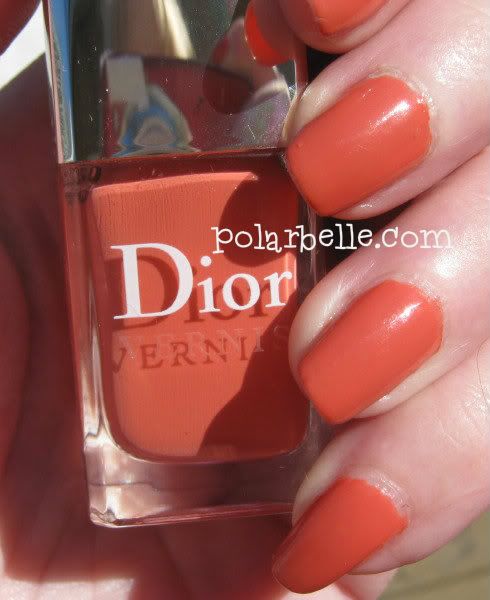 I have a swatch wheel that compares it to a couple other corals I picked up for spring and summer. On the wheel, from the left, are Dior Bikini, Venique Brighten Your Day!, and Cult Nails Scandalous. The first two colors are two coats and Scandalous is three. You can see that Bikini is slightly dusty toned, while Brighten Your Day is a pink toned coral. Scandalous is a jelly, so it's hard to compare it.




If you haven't tried a Dior polish yet, what are you waiting for? I love the formula of the polish. The application is a DREAM and the brush is like a little cat's tongue, only far softer. The brush makes the application smooth and easy. With most Dior polishes, you could get away with one coat...they're just that good. I always use two cuz it's like some unwritten nail rule that I can't seem to break. I get very good wear with Dior and no chipping.

After about five days, I received Cover Band Sticks N Stones from Ninja Polish. I'd been longing for this one, too, so when it came in, I just threw it over Bikini. I loved it. LOVED it!! I've been a painter all my life, so this look reminds me of many times of pure artistic joy.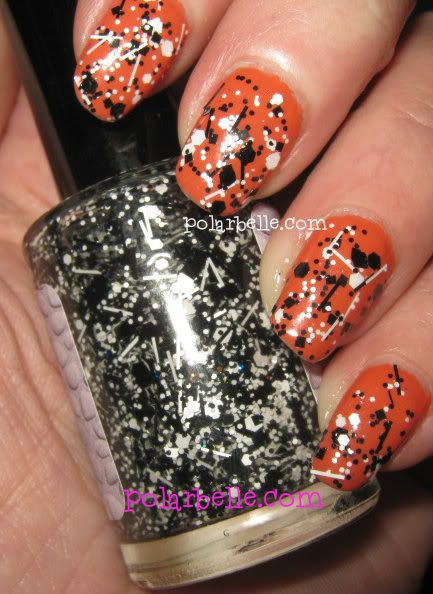 Sticks N Stones has an opacity that is rare to top coats. You don't have to layer it 100 times to get a good amount. I put just one coat and was good to go. Some of the white "sticks" can kind of stick out at the end of your nail or on the side, and all you have to do is just nip them for a flush feel. It seemed to be more of the white ones than the black.




This was gobs of fun. Besides the "sticks" and the "stones", there are tiny glitter particles smattered here and there. Every so often, you just catch a hint of sparkle. Sticks N Stones can only be purchased on Ninja Polish and it retails for $9. It's not limited edition but it does sell out quickly.

Dior polishes are $23 and I purchased mine at Nordstrom. Most major department stores carry Dior as well as their own website.

(Links are provided for your ease of ordering. I have an affiliate relationship with Nordstrom. See my disclosure info for more details.)

I'm all into corals this spring...it has me wondering what color(s) you're rocking this spring. Is there a color scheme that is calling to you as strongly as coral is calling me? I'd love to hear what you're wearing.