Today we'll look at another pair of the Mac Glamour Daze Extra Dimension Eye Shadows. They are Ready To Party and Stylishly Merry. I have previously reviewed Stolen Moment and Round Midnight and you can review them here.

The Mac Glamour Daze Extra Dimension eye shadows are described this way on the Mac Cosmetics website: A liquid-powder Eye Shadow with prismatic reflections in eight shimmering tints. Impact ranges from sheer crystallized light to a highly polished metallic effect. Lasts up to 6 hours. Limited-edition Glamour Daze packaging.

Doesn't that sound enticing? They are $19.50 for 1.3 grams of product or .04 oz. It's a hefty price tag. The pot is the same size as a regular sized Mac eye shadow. And they have "special packaging" which is basically just a shiny version of the regular Mac shadow pot.

Ok, so let's look at today's special items. First is Ready To Party. I briefly talked about it in the previous post. It is a pale shimmering lilac color. I thought this might be a good alternative to Taupeless, one of my absolutely favorite colors. I'll be sad when I run out of backups. Anyway, this eye shadow has a more subtle shimmer and applies more smoothly than the lustre shadow Taupeless.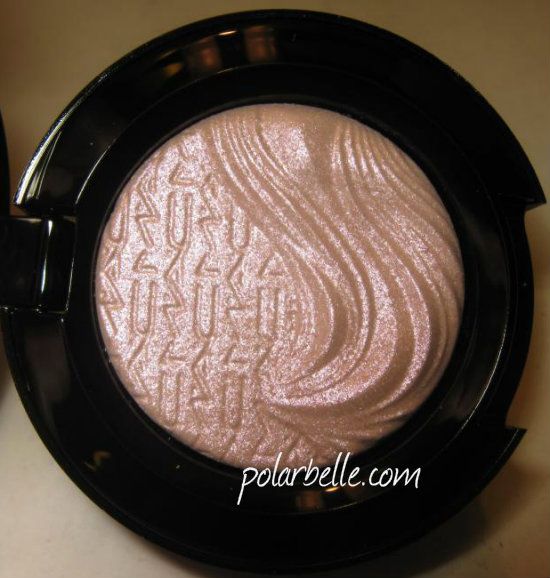 Isn't it beautiful in the pot? It's like freshly swirled ice cream. Yummy!!

Stylishly Merry is the other shadow in today's review. It is a midtone fucshia color that shimmers.




Here are the two together. They make a great pair.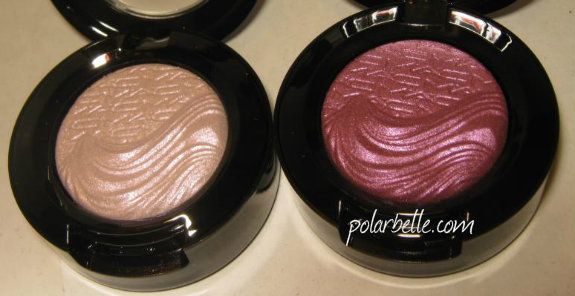 I swatched both of these together, dry, with Stylishly Merry on the left and Ready To Party on the right.




Here they are swatched wet, in the same order.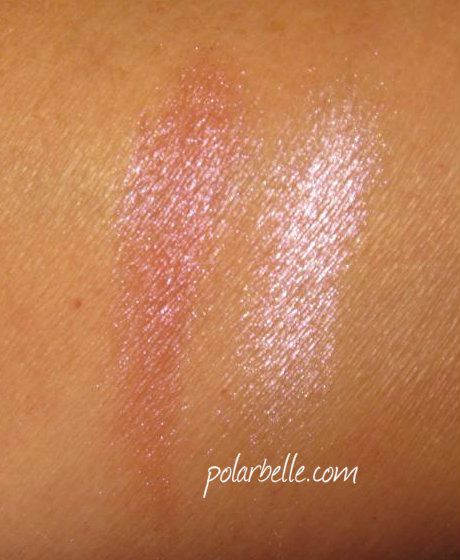 When I initially saw Stylishly Merry, I thought it might be similar to my beloved Pink Pearl pigment. When I swatched them together, they were obviously nothing alike. Stylishly Merry has more of a cranberry tone and less pearly shine than Pink Pearl.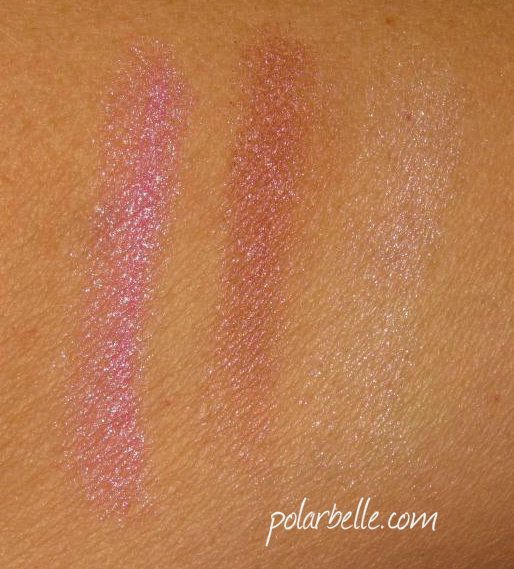 I also compared Ready To Party against Taupeless and found they weren't similar at all. Ready To Party is on the left and Taupeless is on the right. You can see the payoff of Ready To Party is incredible in comparison to Taupeless. The side by side swatches show that Ready is definitely more of a lilac and, as a surprise to me, Taupeless looks like it reflects pink in comparison.




I combined the two shadows being reviewed today on my eyelids and I found them just a little lacking. I need more dimension than just these two together. Stylishly Merry is actually the type of color that works better for me in the crease.




I grabbed Round Midnight to throw at the edges to give a little more interest.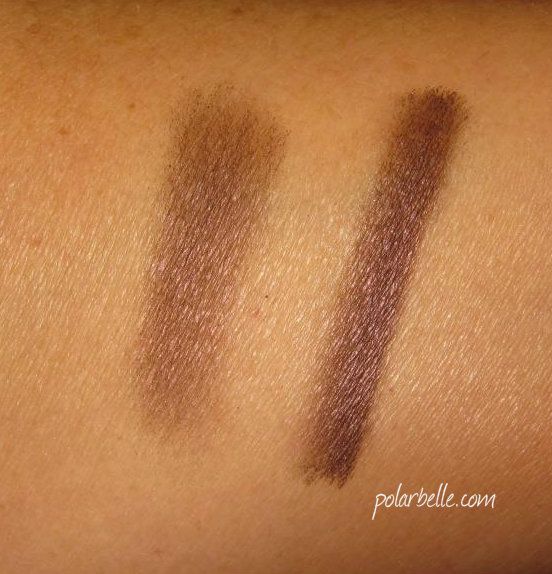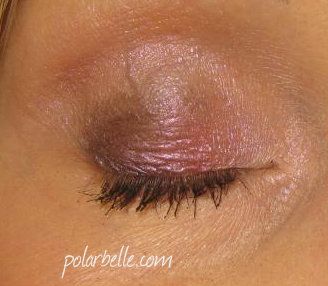 Better!




When I'm reviewing a product for you, I try not to use a lot of extra items so you can see exactly what the product looks like. It means I often don't wear eyeliner in the pictures, but I could change that if there was reader uproar. :)

Mac declares that these shadows wear for six hours. That's not going to get you through a whole day of work if it's true so choose your shadow base wisely. I found that at the six hour mark, I did have just the tiniest bit of creasing starting. I honestly expect a longer wear time for a nearly $20 eye shadow. Considering that these are a liquid-shadow hybrid, I guess that's pretty good.

These shadows are selling out at many locations. Check your local counters at Nordstrom, Macy's, Dillard's, Belk and wherever else Mac may be sold.


Did you purchase any of the Glamour Days Extra Dimension eye shadows? How do you like them?



(This post contains an affiliate link. Please see disclosure for more information.)