Say the word "Skyfall" and I can't help breaking into song, elongating the word in a soulful rendition of the real tune by Adele to honor the new Bond, James Bond movie. I pity those in earshot but it can't be helped. It stirs deep within and has from the first time I heard the song to the moment I saw it in the movie. Yowsa!

So today I have one of the new magnetic nail polishes OPI put out for the Skyyyyyfalllll collection. It's called "Is That Silva?" The polish itself is a gorgeous grey with multi-colored glitter inside. This is a combination pack containing the lovely polish and the best magnet I've come across yet.




Is That Silva? is pretty by it's own right before you seperate the magnetic particles to opposite poles, but when you do, it's stunning. It captivates the imagination like the theme song to the movie. Doesn't it remind you of Bond? It's all cool and steely in it's gunmetal grey while hiding the life and fire within.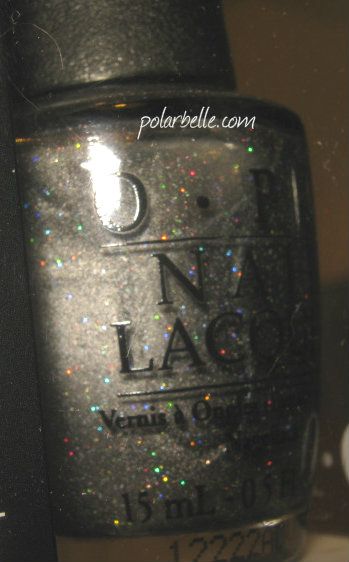 Look at the hidden life and drama lighting up the nail polish.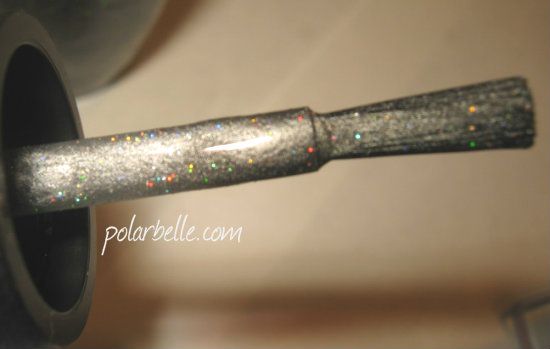 Let's look at the magnet. This is arguably the best magnet in the nail polish community. It's fool-proof. Seriously.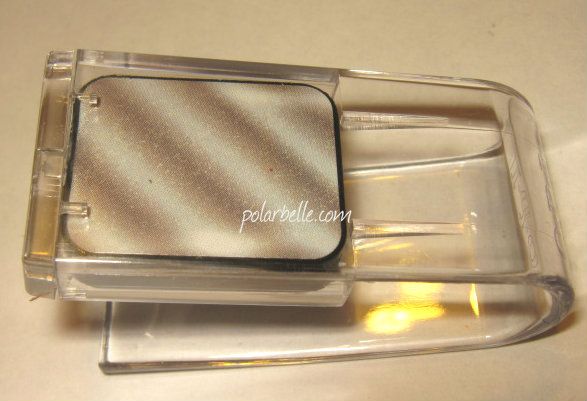 It reminds me of a stapler, but it's really an instrument of magic.




The directions are easy to follow.




It's really hard to mess this one up. You put your finger in it and push a little and BAM! Worlds collide!!!! The molecular bonds break apart, fleeing for different sides of the nail. It's amazing.

Before.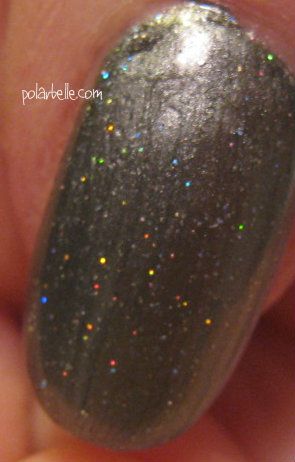 And after!!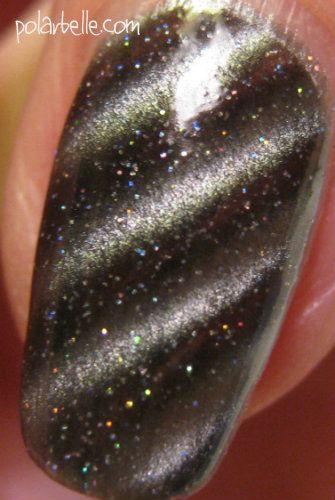 What an amazing difference and it was so easily done. I left the index finger with the cool steel grey of a Bond handgun so that you can compare. You can see that at first, I didn't put my finger in quite far enough but I did better after that.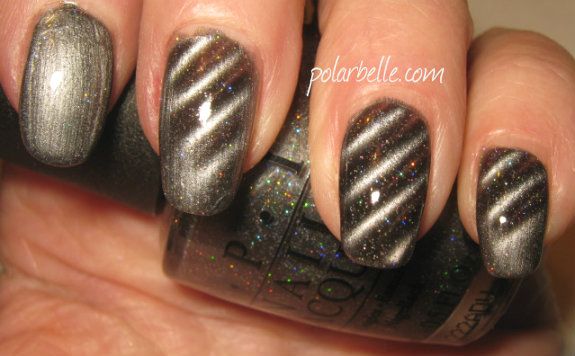 If you'd like to learn a little more about the Skyfall theme song and the movie in general, I'd like to encourage you to visit an article written in collaboration with Veronica Stone that shines a humorous look on Bond, Adele and the Skyfall theme song,

and of her life. There's even a movie trailer!!
One last picture at this amazing polish that puts a new ease into magnetics.


Have you seen Skyfall yet? What's your take on Daniel Craig's Bond? On Adele's theme song? Skyyyyfallllllll.....