Continuing my swatches and review of some new nail polishes from the Sation Glitter Collection by Miss Pro Nail, I have two more reviews for you today. In the above photo, from left to right, we have Diamond Diggin' Diva, Paparazzi Pet, Oh My Gaudy, Midlife Miss-tress, Go-Glitter Girl, and Me, Myself & Me.

Please refer to this post for swatches of Paparazzi Pet and Me, Myself & Me.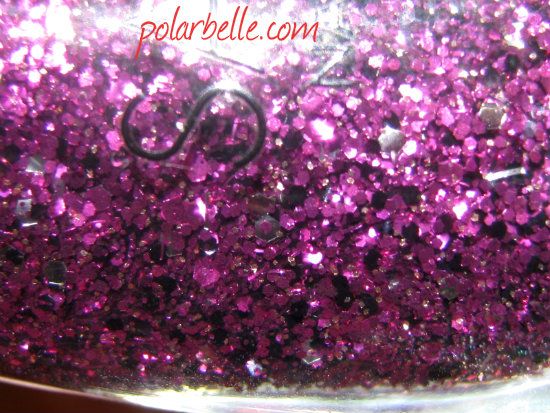 Midlife Miss-Tress is full of magenta glitter, with some silver and black hex glitters systemically thrown in. It's awesome. In the following pictures, I wore two layers. Like every Sation nail polish I've tried so far, it applied very well. The glitter is in a clear suspension base that is kind of thick and picks up the glitter pieces nicely.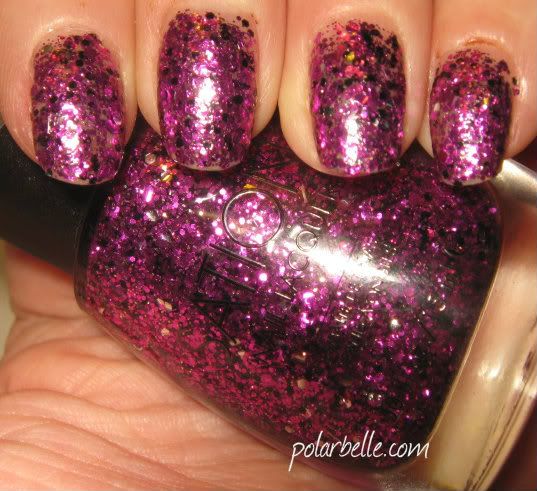 I'm starting to think hot purply/pink or fuchsia is my favorite color. This magenta fits that longing.




The next polish I have for you today is Diamond Diggin' Diva. What a great nail polish. Again in a clear suspension base, there are a bazillion holographic hex shaped glitter pieces. There is all kinds of silver sparkle and some black glitters thrown in as well.




I love how this is described on the Sation website : A glassy platinum glitter with twinkling disco-ball hexes and free-cut onyx flakes in a clear base. They have to be the most creative nail people on the planet. The names and descriptions are so clever and the polishes are just killer amazing!!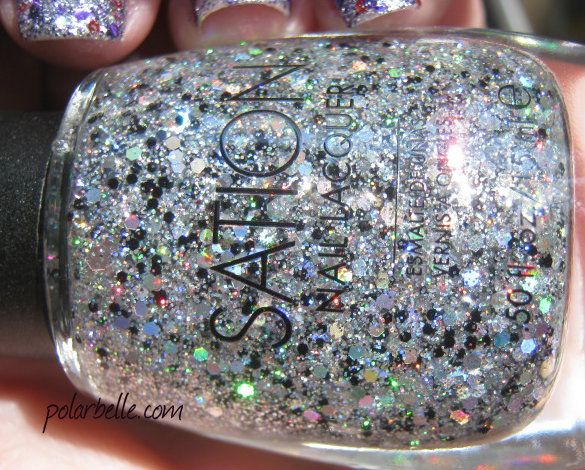 The following nail polish swatches were with three layers of Diamond Diggin' Diva applied. It's a rather thick polish but I found with two coats that the flash of the camera just picked through the polish right to my nail beds, so I added the third coat for pictures.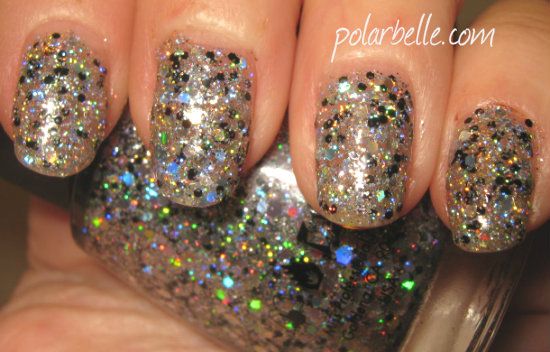 Any of these new Sation Glitter Collection nail polishes can be used alone or layered over another polish. You can purchase these awesome glitters on the Miss Professional Nail website for $7.00 each. You can also find them at TJ Maxx, Marshall's and Winners in Canada. All Sation nail lacquers are Big 3 Free.

Miss Professional nail is a minority owned business. Be sure to follow them on Facebook and Twitter. They make stunning polish colors that wear very well.

I have even more Sation nail polish pictures here as well as other reviews on my website if you want to check out other colors.


(The nail polishes in this post were provided by PR. All reviews and opinions expressed are my own honest evaluation. Please see disclosure policy for more information.)