Today I want to introduce you to a brand that quickly became a staple for me as soon as I encountered it while at Cosmoprof North America in the summer. Walking down the aisles with a group of bloggers, we encountered the folks at the NOYA booth. They were excited and enthusiastic about their products and gave us each a couple of lip balms and we chatted for a few minutes. Their enthusiasm was contagious and once we had a moment to try the lip balms, we understood why. They have a great product!!




The nice people at Noya Cosmetics have offered to run a giveaway so that two lucky entrants can experience once of each flavor of these balms, so wait for the Rafflecopter widget to load while I tell you a little about the lip balm.

Each lip balm is made of just three to five natural, kosher, cruelty-free ingredients.




They feel good when you apply them; not greasy like some or hard like others. The lip balms are very moisturizing. They became my lip balm of choice as soon as I received them. They go on clear, not chalky.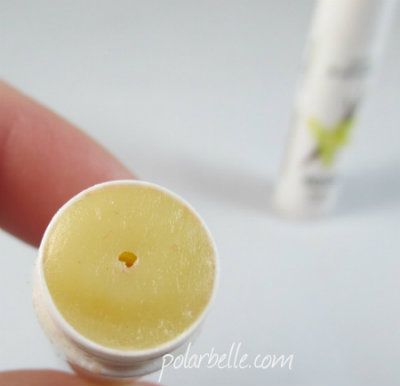 NOYA makes the lip balms in four flavors. I have the two that you see in the first picture; Cherry and Vanilla. Both are delicious!!! (They also have Spearmint and Classic.) I couldn't choose a favorite if I had to. I love them both. Vanilla is just as advertised on the website. It tastes like a delicious cupcake. And Cherry is a wonderful cherry flavor. I really enjoy wearing these. It's a good thing they come with a disclaimer!!




Trust me, you will be tempted to eat them! I recently was exhausted for a couple days and didn't apply my lip balm at night. When I woke up, my lips were so dry from the depth of winter that I couldn't open my mouth all the way. Folks in my house might think that was a good thing, but it was uncomfortable. I won't do that again.

I take both of my lip balms with me everywhere I go. They often come in handy in a pinch with a dry cuticle or a stray eyebrow. I truly love this product and am so glad that NOYA offered to do this giveaway!!

Two winners will each receive all four flavors of lip balm provided by NOYA. This giveaway is open to US entrants only. Be sure to wait for our widget to load. Additionally, or if you hate to wait, you can purchase the Noya lip balms online or check their website for where they're available in stores.

I currently have two different giveaways running, so you may as well take an extra moment to enter both!

a Rafflecopter giveaway



(Products pictured were provided by the company which in no way affects my evaluation of product. All opinions expressed are my own honest evaluation. Prizes are awarded by NOYA.)