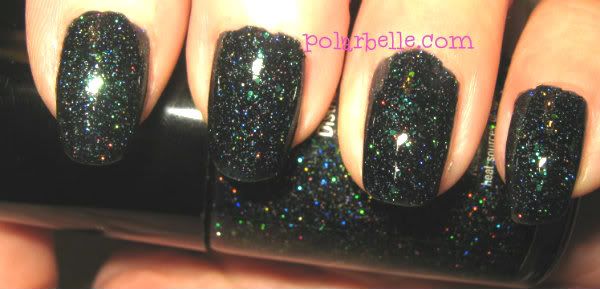 Before I finish showing you the Deceptive Collection from Cult Nails, I have to bring you the promised swatches of I Got Distracted. This is a gorgeous blackened green with all kinds of lights shining from within. It's like Maria took a mini strand of Christmas lights and somehow put it inside the polish, giving it a kind of 3D effect. It just glows with color in a scattered holographic pattern.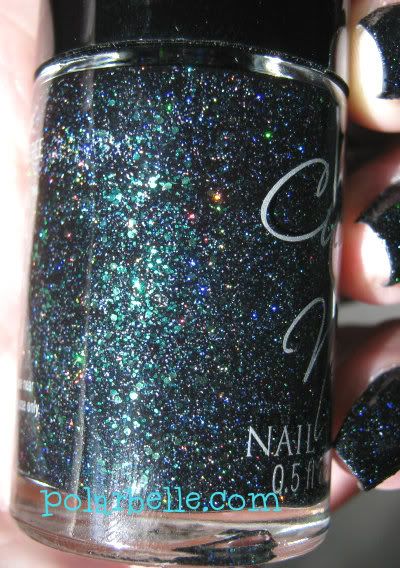 There's a lot of color inside this polish and each completely pops when hit with light. The formula of this polish is impeccable. It applies very smoothly, giving complete coverage in just one coat. It wears very, very well.

In a picture where the focus is on the bottle, making the nails slightly blurred, the color just jumps out at you. This is another Cult Nails lacquer that you need to be careful wearing when you drive if you're easily distracted by sparkly things. :)




Just out of sheer curiosity, I wanted to see what it looked like with a couple of the nail polishes from The Deceptive Collection over it. I think it turned out pretty cool because you get the tint of color and still can see the light flashing from I Got Distracted.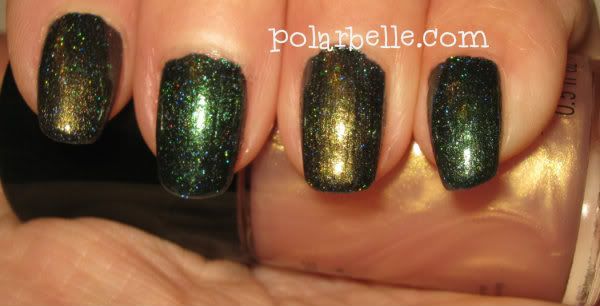 On the index and ring fingers, I applied one coat of Alter Ego, (also the polish I'm holding in the picture), for that olive bronzey tone. On the middle and pinky fingers, I used Two Timer, giving the nails a deeper emerald look.

I got Distracted contains .5 fl oz of delicious nail lacquer and it's one you will never regret purchasing. All Cult Nails nail lacquers are Big 3 Free. Be sure to view the website for more special and unique items.