There's a new Venique nail polish collection for summer 2012 and when I saw it, it just blew me away with how great the colors are for my skintone. I was really drawn in by the turquoise because it was an exact match with the shirt I was wearing. As fast as I could, I ran home and applied Ga-Loshes Glow.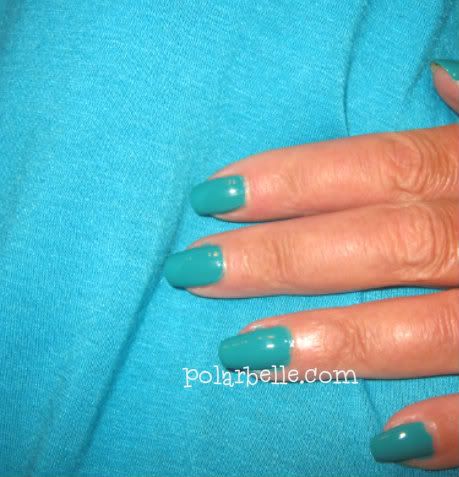 At the risk of scaring people half to death, I have to show you what a great match it is to the Deborah Lippmann Mermaid Dreams that was on my toes. I don't like toe pictures...but I just have to show you how great these two go together.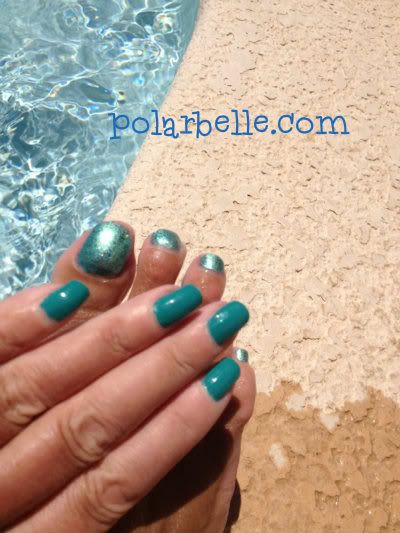 There are six colors in the collection. They're available in full size bottles and also in four pack sets of minis. I got a couple of full size and one set of minis.




My mini set is called Color of Desire and features Havanah Glow, Side Walk Surfer, Pump Up The Jam and Ga-loshes Glow, (which I also went back and picked up in full size because I love it so much.)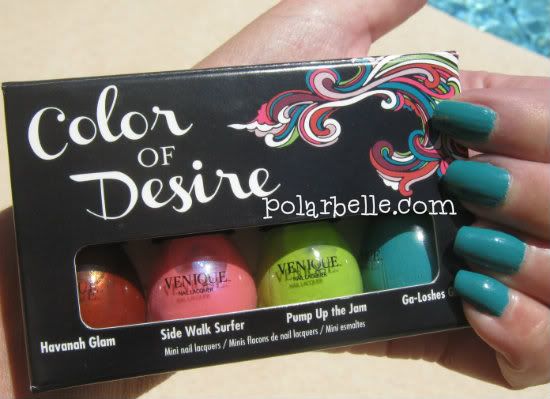 On the back of the mini box, it says "Bold, bright and energetic fashionable hues take summer to the next level". Indeed. Pump Up The Jam is the first neon green/chartreuse that has ever worked well for my skintone. Love. Side Walk Surfer is a really nifty pink having a micro-shimmer in purple emanating from within. Havanah Glam is a sparkling rusty orange. I also purchased the nude beige color, Naked Sandal.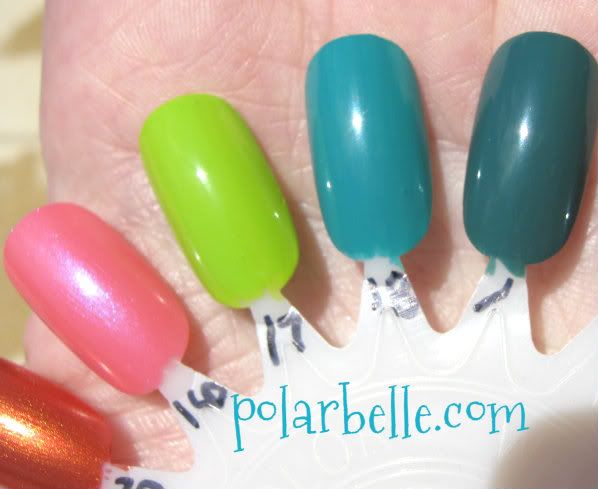 On the very right hand swatch is the new China Glaze color Exotic Encounters. I knew this new teal was coming out from China Glaze and I wanted to swatch them side by side to compare. You can see that Ga-Loshes Glow is brighter, a happy summer color, and Exotic Encounters is deeper, leaning more toward fall by comparison.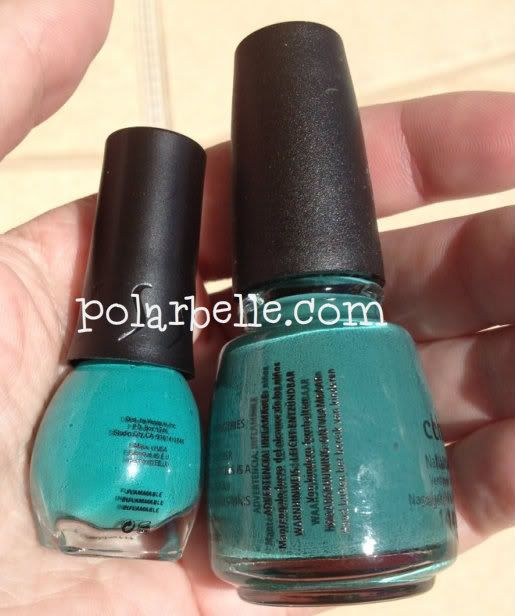 Because they are so different and give a different feel, you can definitely have room for both in your nail wardrobe.




I thought my summer would be all about neons, coral and pink, but somehow these colors have slipped in and I'm loving it!! What colors are you sporting this summer?