Crush is a beautiful wine shade from the collection of Revlon Just Bitten Kissable Lip Balm Stains. The lip balm stains are a chubby type of gel based lip color in a pencil style applicator. There are currently twelve colors and I personally hope they expand to include some more standard nude colors.




I previously reviewed Honey, (my favorite), and Rendezvous, Sweetheart and Charm. Crush is definitely my favorite after Honey. I love, love, love this kind of wine color that is dressy enough for a night out or can also be worn with jeans around town. Crush was the star of the show for me recently on a night out in Vegas.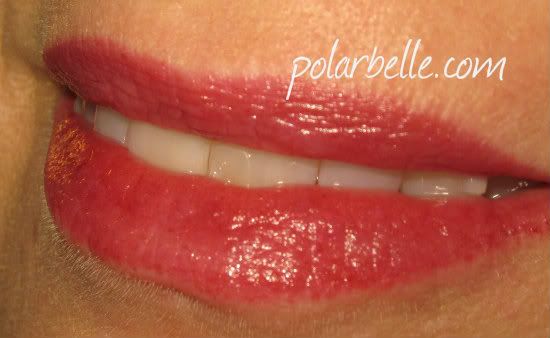 The Revlon Kissable Lip Balm Stains are very easy to wear. Draw them on like a pencil and in a moment, they suddenly feel very moisturizing and super easy to wear. They do leave a stain, like the name implies, so that your lips retain a fair amount of color as you go about your day or evening instead of leaving a scary looking line around the outside of the lips like so many lipsticks do. They have a bit of a minty feel initially.




The only drawback to these pencils is that it's hard to guess from the outer casing what the inside color will be like. There is a little bit of hoping involved in making the choice of what to purchase unless you have really researched swatch pictures online.

Revlon Just Bitten Kissable Lip Balm Stains run from $8-$10 and can be purchased at any drugstore or online at Drugstore.com.

Have you tried these yet? What do you think? I have 2/3 of what's available so I'm declaring these a success!!